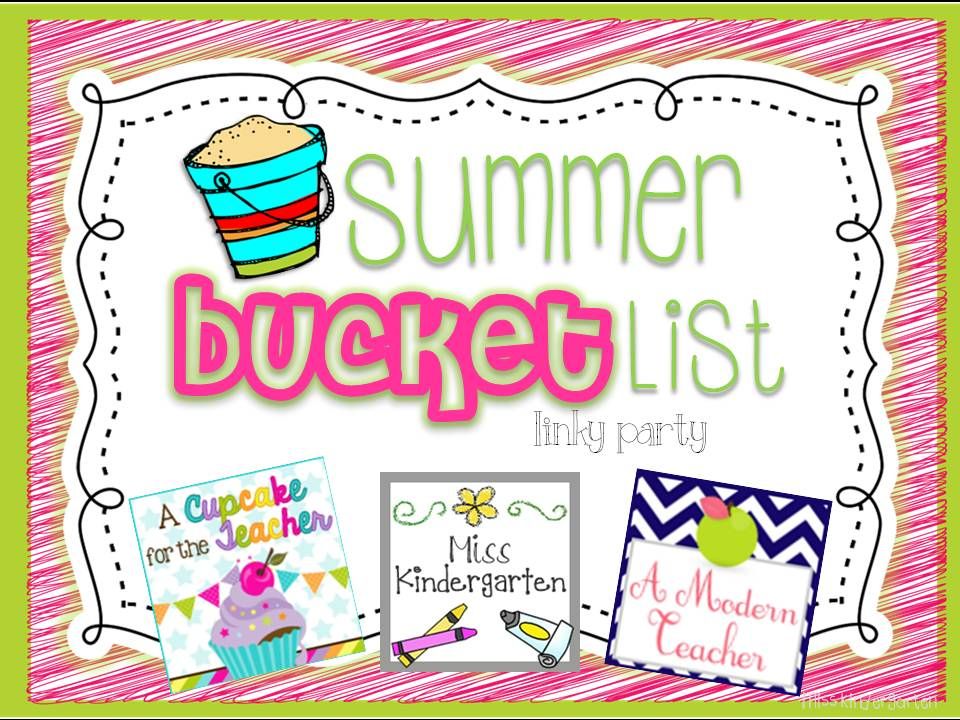 I am linking up to share just a few of the things on my summer bucket list. Even though thinking about it makes me kind of depressed, considering the fact that we have 19 more days of school. JUNE 28th, PEOPLE!!!
1. VACATION!
I am so.flipping.excited for a change of scenery. We are going to Maine for a week with my bestest friend and her hubby, then to Northern Michigan for ten days or so. My two favorite places in the whole wide world... yippee! I am even going to Philadelphia for a three day conference in July. I've never been there, so I'm pretty pumped!

2. Cookouts and Concerts
Nothing says summer to me more than food on the grill and some outdoor jams. So far I am seeing Beyonce in Boston, and John Mayer in Connecticut, then again in Michigan. We are wild and crazy like that.

3. Not Having a Real Job!!!
The summer after my first year teaching I took the summer off, but have worked ever since. For four years I did summer school, then last year I nannied. This year I am going to babysit two days a week, do a few summer institutes, and then I am free as a bird besides that. So.Flipping.Excited to have some time for myself.

4. Wedding Planning
We have finally booked a venue and set the date - July 2014. Now I just have to do everything else! So glad to have some time this summer to crank out save the dates, book a photographer, taste some cakes and all that jazz. T minus fifteen days until I go wedding dress shopping!
5. Up my TPT Game
I have millions of ideas, and tons of unused clip art. Now is the time to crank out some awesome units! I am so proud of my
All About Butterflies
unit. I already started a similar chicken lifecycle unit, plus have plenty else up my sleeve.
6. Get Organized!
Both at home and at school I need some new organization systems. I am loving this one that I found on Pinterest. Instead of using it for Writing Portfolios, I would love to have one for year long portfolios (a collection of a student's best or favorite work) and one for assessment data. How awesome would it be to have every.single.assessment in one place? Not that I know what that's like or anything cough cough.
I'm sure my bucket list will end up being way longer than this. You can check out what else I plan to do as I add ideas to my
To Do This Summer
Pinterest board!