We are currently learning all about "The World of Color" in our curriculum. I forgot how much I loved this unit! This year I have totally jazzed it up with a few new activities and my little ones have been loving it.
Here are a few of our core texts for this unit. My favorites are Dog's Colorful Day and The Lion and the Little Red Bird.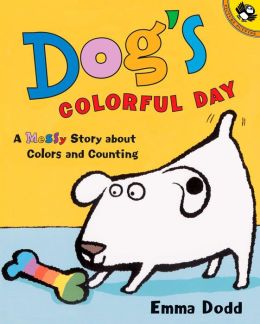 First activity on our agenda? Playdough color fun.
I made my favorite "World's Best Playdough" recipe and did not add any food coloring, frosting mix or anything fun. The result was white, snoozapalooza playdough. The good part? It takes less than ten minutes. You can also have parents help you make playdough. Check out my old post on that (including a freebie recipe and letter download)
HERE
.
First they made a ball of playdough, and stuck a finger in it to make a hole. I added one drop of food coloring to their ball.
Then began the squishing and squeezing. They were DELIGHTED by this, and I loved the fact that it snuck in tons of fine motor goodness.
Using thumbs....
not
And why not use a rolling pin, too? Actually, this way worked the best of all. I loved the trial and error involved, though. They were just so engaged!
And here is the finished product. See how pretty it is? Tomorrow I will give them two small balls of playdough {one blue and one yellow, etc} and have them combine the two to see what happens. So much fun, so little time :)