So I have to admit that I have not actually made any of these recipes YET. There are so many amazing recipes on Pinterest that it's almost overwhelming, but I managed to narrow it down to three recipes. We have a Christmas Yankee Swap party this Saturday and I will definitely be making one, two or all three of these delicious and adorable recipes.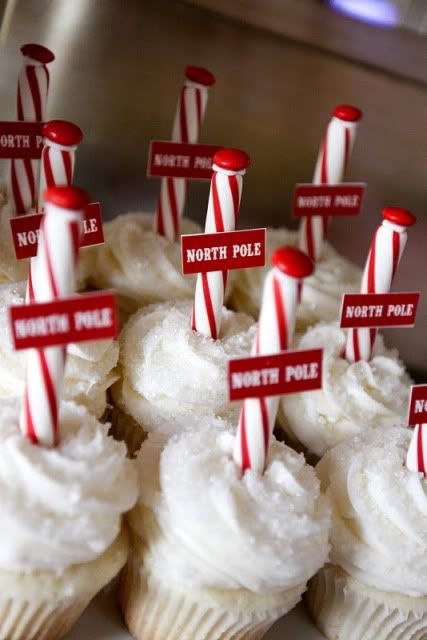 Perfect for a Polar Express party! I love the vanilla on vanilla cupcakes, and the sprinkles that look just like snow.
Adorable and surprisingly easy. These just might be the ones I end up making!
These look delicious... and the cook time is only 4 minutes! Can't beat it!
And last but not least, this is what I will be bringing as my Yankee Swap gift... SO adorable, right?